Profile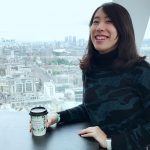 Lin Shuyu
The Historian
Education:

University of Oxford

Qualifications:

Master of Engineering

Work History:

Always a student so far.

Current Job:

PhD student

Employer:
About Me

I am currently a PhD student at University of Oxford, working to decipher the secret recipe of artificial intelligence.

Read more

Outside research, I teach, travel and hunt for good restaurants.

I also care very much about the environment and would love to promote diversity & equality in our society.

My work

I am interested in developing algorithms which can truly 'think' and 'understand'.

Read more

During my PhD, I'm interested in developing algorithms which can truly 'think' and 'understand'. This means algorithms should not only be able to solve specific tasks, but also form meaningful internal understandings of the complex data that they are processing, the tasks that they are working on and the results/decisions that they are about to suggest to their human colleagues.

My Typical Day

Flexible hours on flexible schedules

Read more

Getting up at flexible hours
Checking emails
Going to office to have some discussion (mostly engaging but not so practical in terms of turning into anything real any time soon…)
Reading some research papers
Coding up some ideas that I come up with
Writing up ideas/experiments for a research paper submission

What I'd do with the money

Kickstart a project where school students can pair up with researchers to have long-term experience of some research projects.
My Interview

How would you describe yourself in 3 words?

researcher, traveller, foodies

What's the best thing you've done as a researcher?

Meeting other researchers who are doing fascinating research.

What or who inspired you to become a researcher?

My master research project supervisor, Prof Steve Roberts

What was your favourite subject at school?

Maths

What did you want to be after you left school?

A civil engineer who build pretty architecture that make people say 'Wow'

Were you ever in trouble at school?

Yes.

If you weren't a researcher, what would you be?

A chef who doesn't work too long hours...

Who is your favourite singer or band?

May Day, a Chinese band

What's your favourite food?

Many, but hot pot and Korean food are top options.

What is the most fun thing you've done?

Travelling

If you had 3 wishes for yourself what would they be? - be honest!

- get my papers published (with no ridiculous reviews); - be rich (so I can do research without worrying about funding); - animals and humans can happily coexist.

Tell us a joke.

Researchers know what they are doing...
---
---
---