Profile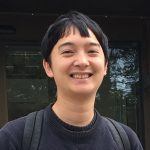 Brian Zhang
The Historian
Education:

I grew up and went to school in California, then went across the country to do my uni at Harvard in physics

Work History:

Before Oxford, I was a research engineer at DeepMind in London, the company that created AlphaGo

Current Job:

DPhil Student

Employer:

Oxford Statistics Department
About Me

From California, enjoy puzzle challenges and classical music, want to improve lives through data

Read more

Being from sunny California, I grew up doing a lot of outdoor activities of course, and have recently started to pick up water polo at Oxford, which I did in high school as well. Those of us from California have a rivalry between "Norcal" and "Socal", I'm from Northern California, specifically Palo Alto which was the first headquarters of Facebook and is a bit under an hour's drive from San Francisco.

I moved to the UK 4 years ago and worked for an AI company called DeepMind for two years before starting my DPhil (PhD) at Oxford. My favourite parts of Oxford are how the city is very easy to get around by walking or bike, and all the international food that is available in our restaurants and food markets. I've been married for three years, my wife is also a DPhil student at Oxford, and one of our favourite memories of the UK is getting engaged in London near Tower Bridge on the Thames.

My pronouns are he/him/his.

My work

I'm a Statistics DPhil student looking into genetic data

Read more

I analyse DNA samples collected in the UK to help people discover their ancestry and which diseases they're most likely to develop in their lifetimes. These DNA samples were collected through NHS patients aged 40-69, who volunteered to donate their time and information so they could help medical research. Strict guidelines ensure that the data stays anonymous while being open to researchers around the world.

In my work, I use and develop machine learning algorithms which help find interesting patterns in this data. For example, a machine learning algorithm can look at a patient's DNA and predict diseases they're at risk of getting, from which a doctor can recommend medication or exercise. Another algorithm might tell you which part of the UK or world your parents and grandparents are from. Machine learning helps researchers and doctors find the most important trends in these data, which would be overwhelming for someone to look through without these algorithms.

My Typical Day

Write code on the computer, talk to colleagues about our ideas, and sometimes sing in our department choir

What I'd do with the money

Support activities for Oxford's UNIQ spring and summer schools in maths and statistics

Read more

Oxford's UNIQ spring and summer schools expose high school students to courses at Oxford as well as their relevance to current research. I have previously helped out with a statistics summer module in which students learned to fit trendlines to real-world data and interpret the results. They also heard from an Oxford professor who works at the intersection of statistics and demography. I would give the prize money to help this program reach more students throughout the UK who might not otherwise consider a path in research.
My Interview

How would you describe yourself in 3 words?

Curious, organised, sharing

What or who inspired you to become a researcher?

I was exposed to many researchers from a young age, including my father who was a professor of physics

What was your favourite subject at school?

Maths and history

If you weren't a researcher, what would you be?

Creator of interactive ways for people to explore data and science

Who is your favourite singer or band?

Shai Linne

What's your favourite food?

Seafood pasta

What is the most fun thing you've done?

Learning to paraglide in the Swiss alps with my wife
---
---
---