Profile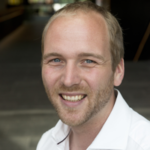 Patrick Esser
The Historian
Education:

Zuyd University (Netherlands), University of Calgary (Canada), Oxford Brookes University (Oxford)

Qualifications:

Propaedeutic (Mechanical Engineering), Bsc hons (Medical Technology), Mphil/PhD (Clinical Biomechanics)

Work History:

University of Calgary (Research Assistant), Oxford Brookes University (as: Research assistant, Post-doctoral Researcher, Research Fellow, Senior Research Fellow)

Current Job:

Senior Lecturer in Rehabilitative Technology (Oxford Brookes University), Honorary Senior Research Fellow (University of Oxford), Honorary Research Fellow (Oxford University Hospital NHS Trust), Chief Technology Officer (Clinical Digital Diagnostics)

Employer:

Oxford Brookes University
About Me

I'm a sporty geek, magician with numbers but driven to help people in need.

Read more

I'm originally from the Netherlands where I grew up before moving to Canada and finally ending up in Oxford. I'm very rarely at home, as I spend my time doing sport, walking the puppy (Cocker Spaniel called Peggy) or working which I see more as a hobby. I love to be outside, come rain or sunshine, and travel around Europe in my VW Campervan.

Whilst at home, I tend to get stuck in with fun series such as Game of Thrones or have the Discovery channel on repeat! When not sat in front of the tv and being lazy, I get stuck in with DIY jobs around the house, which often results in getting the first aid kit out… Ouch!!!

My work

I help people with brain injuries, by playing with cool gadgets such as smart-tattoos and phone apps!

Read more

I'm the research group leader of the Movement Science Group at Oxford Brookes University. As part of this group, we are looking to develop new technology that can help people with neurological diseases. This can entail anything from thinking very futuristic to very basic technology. For example we are working on tattoos that can sense motion and vital signs!!!

Off course, research isn't free, so I do spend a lot of my time meeting people to collaborate on grant proposals. These are a lot of work after which they are reviewed by a very scaaaaaarrrrrryyyy anonymous reviewer… She/He will look at how good you are, how much you know and if you get money to do your next bit of research…. Even worse, he could be anywhere!!! 

Apart from the above, I do spend a lot of time with people around me, especially those who I'm trying to help! Very interesting to talk to people. One of my participants worked, for example, on the development of military rockets! How cool is that?

I'm sure there are lots more things to talk about, so come and have a chat! In the meanwhile, have a look at the research group website

My Typical Day

Get woken up by the puppy around 6am, cycle to work, make some coffee, make some more coffee, do my projects, have meetings, go home, do sports, eat, sleep, repeat…

Read more

As a researcher, you don't have a 'typical day'. This is also what makes everyday fun and different! Not knowing what is coming at you work-wise is thrilling, exciting yet daunting! Yes there is a routine of having to do paperwork once every so often, but that isn't a big part of the day.

When working on the frontier of scientific knowledge, it's like going on a long bicycle ride abroad, you never know what will be around the corner, what views you're going to have, who you'll meet and what the weather will do. Every day is different, but always exciting.

As a researcher you need to see your 'job' as described above, if you don't research isn't for you as it's not a 9-5 job, rather a hobby for which you need to have the passion to work hard.
My Interview

How would you describe yourself in 3 words?

Driven, Enthusiastic, Geeky

What's the best thing you've done as a researcher?

Helped other students on all levels, to get into science and pursue their own calling to become a researcher

What did you want to be after you left school?

The fourth Dutch Astronaut… But then reality kicked in…

If you weren't a researcher, what would you be?

I'im not sure, I don't tend to dwell on 'what could have been', rather where I am now and how I can be the best at that!

What is the most fun thing you've done?

Disappearing in the Canadian Rockies wilderness on a 2-week camping trip, completely self sustaining with only a fishing rod and a sleeping bag

Tell us a joke.

My math teacher called me average. How mean!
---
---
---