Profile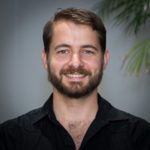 Rohan Kapitany
The Historian
Education:

The University of Queensland (Bachelors, Honours, and PhD).

Qualifications:

PhD

Employer:
About Me

I'm an experimental psychologist trying to figure out how humans, brains, and culture works.

Read more

I have recently moved to Oxford from sunny Australia. In Australia, when I wasn't doing research I would ride my motorbike through the mountains and valleys of South-East Queensland. In Oxford, I keep myself busy by training in Brazilian Jiu Jitsu (where I'm usually defeated by teenagers).

More regularly: I cook, run, draw to draw, and argue about Game of Thrones and Adventure Time.

My work

I try to figure out how and why rituals are so important to people. This helps me understand how the brain evolved to create this thing we call 'culture'.

Read more

I was asked to work in Oxford to figure out how different kinds of rituals influence the way we associate with the groups we belong to.

We think there are two kinds – infrequent and intense, and frequent and boring. Do they work in the same way, or different ways? That's what I'm trying to figure out. To do this I (and others) will travel all over the world talking to people from places like Vanuatu, Mozambique, Japan, and exotic Australia.

Some of my other research looks at how rituals change the way we see and remember action sequences. For example, if you're trying to learn a complicated cooking recipe, does it help if there are rituals embedded within it. This will have implications for how ancient human societies could learn to make complicated medicines and drugs without writing anything down.

My Typical Day

I go into my office, and I think. It's like school, but in reverse. I try to create the ideas so that we know more about the world, rather than simply reading about them (but I do a lot of that, too).

Read more

I spend my days mostly either writing or reading. If I'm writing, I'm writing up the results of experiments, trying to explain to others exactly why I think what happened is interesting or important. If I'm reading, I'm reading the clever ideas by people who I'd like to meet.

If I'm not doing those things, I am trying to plan or execute an experiment. This involve figuring out exactly how to break down a complicated event into small parts, then determining how I can tweak the small parts to tell me something interesting.

The rest of the time I'm probably arguing with someone (and probably being wrong). A friend once described research as the process of asking yourself "Am I confused about this, or is everyone else?".
My Interview

What's the best thing you've done as a researcher?

Taken a complicated topic and managed to define it in a useful way. That's actually much harder than it sounds.

What did you want to be after you left school?

I really didn't know.

If you weren't a researcher, what would you be?

A leaf on the wind.

What is the most fun thing you've done?

Riding my Motorcycle.

Tell us a joke.

Three pie shops are on the same street. On pie shop writes out the front "Best pies in England". The other two shop owners are annoyed. The second writes "Best pies in the World". The third is annoyed. He writes "Best pies on the street".
---
---
---